MERRILL
R.
COHEN
is one of New York's new breed of savvy immigration lawyers.
New York Law Journal Magazine.


Read Article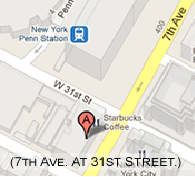 Since 1994, Merrill R. Cohen & Associates, PC has provided corporate clients, health care institutions and individuals with excellent representation for all of their immigration needs. Our experienced attorneys have obtained green cards and visas (H-1B, O-1, P-1 R-1, E-1, E-2, etc.) for internationally-recognized research scientists, multi-national executives, professionals in all fields, athletes, artists, actors, models, musicians, designers and religious workers. We also represent individuals seeking relief from removal and waivers of various bars to immigration, and file expert motions and appeals with the Board of Immigration Appeals and the Administrative Appeals Unit where applicable. We are proud of our long-standing relationship with clients, many of whom we have served in various capacities over the past 15+ years, starting with obtaining work visas, then green cards and finally, naturalization, thus fulfilling their ultimate dream to become U.S. citizens. We are pleased to offer our services to help you obtain a visa or green card, so that you, too may achieve your dreams and goals.
| | |
| --- | --- |
| | |